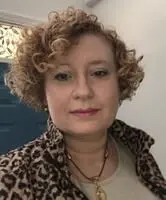 Krista Jackson L.C.P.C. Clinical Director

Krista is a Licensed Clinical Professional Counselor specializing in individual, couples and family counseling.
Krista possesses over 25 years of experience as a Licensed Clinical Professional Counselor, and received her graduate training in psychology at Auburn University. She has served in many federal, state and community mental health agencies in a host of positions and has developed a passion for the practice of counseling.

Her therapeutic approach is to provide support and practical feedback to help clients in a comfortable and encouraging environment as to effectively address personal life challenges. She integrates complementary methodologies and techniques to offer a highly personalized, interactive, solution-focused approach tailored to each client. With compassion and understanding, she works with each individual to help them build on their strengths and unlock their future.
In addition to being a prominent relationship therapist, Krista has presented at National conferences and to general audiences speaking on the topics related to Health Psychology.
Among her areas of expertise are:
Therapy for Medical Condition Management

Pregnancy & Postpartum Depression Counseling
Diabetes Counseling
Hypertension Management Counseling
Healthily Lifestyle Counseling
Sports Psychology

Stress Management Counseling
Work and Career Counseling
Couples Counseling
Family Counseling
Child & Counseling
Grief & Loss Counseling
Parenting Education & Support

Behavior Modification and Manage ment Counseling
Clinical Associates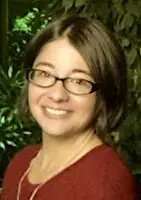 Bethany Juran, L.C.P.C. Clinical Associate

Bethany is a Licensed Professional Counselor specializing in individual and family counseling.
Bethany obtained her masters in counseling in 2013. She has clinical experience in a variety of settings, community mental health, therapeutic day schools, and private practice.



Bethany takes an eclectic approach when counseling her clients. She will often use Cognitive Behavioral therapy, Solution Focused therapy, Dialectical Behavioral therapy, and borrows from various behavioral approaches. Bethany is also trained in Eye Movement Desensitization Reprocessing, EMDR. Bethany has experience working with children, teens, and adults. Some of the areas she specializes in are depression, OCD, anxiety, PTSD, relationship struggles, self harm, and eating disorders.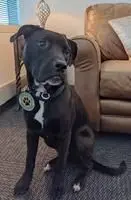 Champion, Certified Therapy K-9

Champion works with Bethany Juran LPC and is instrumental in treating a variety of mental health conditions for clients.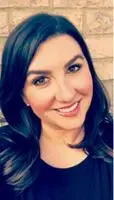 Claudia Carone, MA LPC, Clinical Associate

Claudia is a Licensed Professional Counselor specializing in individual and group counseling.
Claudia has been providing individual and group counseling for 8 years as a Licensed Professional Counselor and School Counselor.




She often utilizes Cognitive Behavioral Therapy, Solution Focused Brief Therapy, Dialectical Behavior Therapy, Mindfulness-Based Cognitive Therapy, Positive Reinforcements and Interventions in her sessions. She often works with individuals with anxiety, depression, behavioral issues, and overcoming strenuous life transitions.
"My goal is to motivate people to overcome their challenges by recognizing their self worth, modifying negative thoughts/behaviors, and creating an identity that represents their most authentic self. I am a firm believer that one size does not fit all, so with my clients goals in mind, I alter my therapy techniques based on their individual needs and personalities."
Areas of specialty:
Academic, College, Social/Emotional and Career Counseling

Coping Skills
Anxiety
Depression
Self-Esteem
Fear

Relationship Counseling

Family Conflict, Divorce, Codependency
Peer Relationships
Parenting

Life Transitions/Adjustments/Coaching

Weight Management
Stress Management
Motivational Support
Anger Management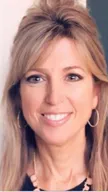 Mary Przanowski, L.C.P.C. Clinical Associate

Mary is a Licensed Clinical Professional Counselor specializing in individual, couples and family counseling. Additionally, Mary holds licensure as a school counselor.

Mary has over 25 years of experience as an educator and a School Counselor. She received her graduate training at Roosevelt University, Chicago.

Mary has a passion for providing teens, young adults, individuals and families, a safe space to navigate the most difficult of life's challenges. Every client is special and unique and can expect to feel seen, heard, and validated. Her eclectic therapeutic approach is customized to the needs of each client, which incorporates, cognitive behavioral, dialectical behavioral therapy, trauma informed therapy and mindfulness principles.